How to Buy Sushiswap (SUSHI) in India?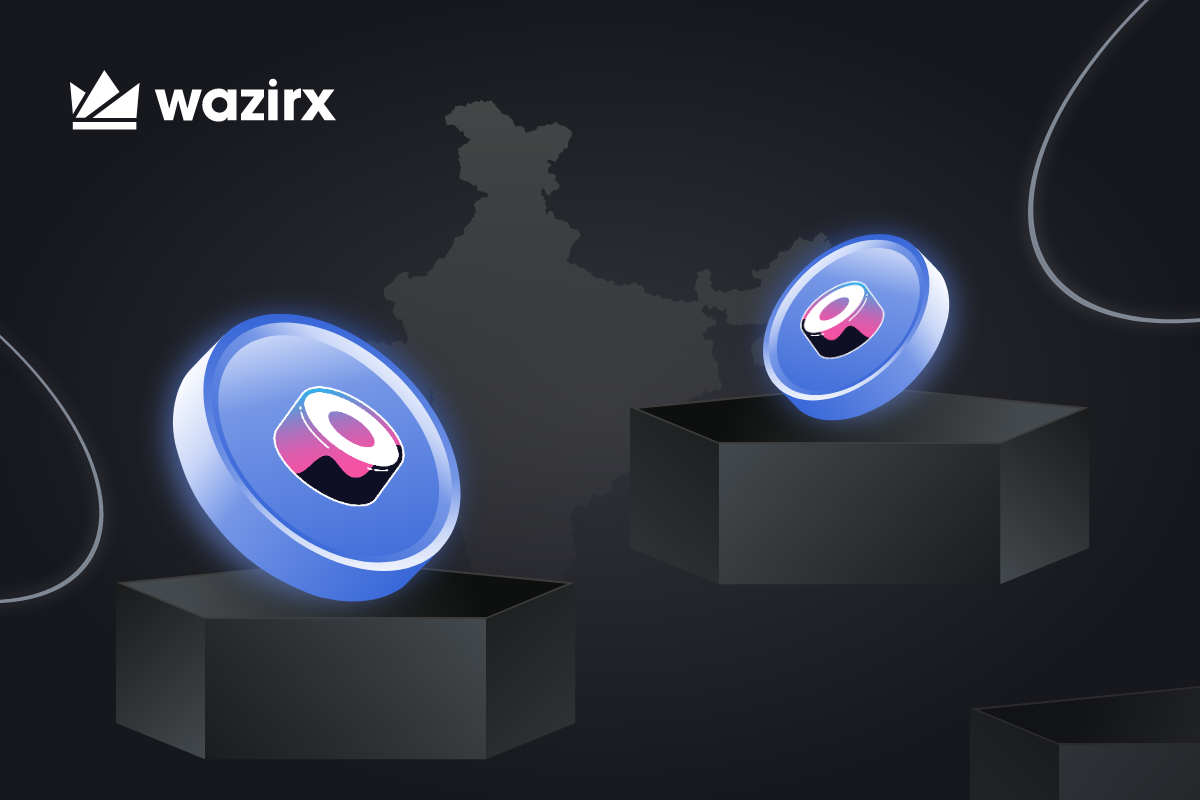 Within the DeFi space, Uniswap is a well-known platform with a large trading volume. However, despite its popularity, people within the crypto world have been disappointed with the fact that Uniswap does not give users much say in matters of the protocol's development direction. However, Sushiswap is a fork of Uniswap, which allows its native crypto SUSHI owners to participate in network governance. 
With a TVL of over $4.5 billion, Sushiswap is one of the leading AMMs (automated market maker) within the DeFi world. In this post, we give you everything you would want to know regarding Sushiswap, as well as Sushiswap price details before you buy SUSHI in India. 
All You Need to Know about Sushiswap
SushiSwap was founded in 2020 by the pseudonymous Chef Nomi. There were two other pseudonymous co-founders involved in the creation of Sushiswap, known as sushiswap and 0xMaki- who is also known as just Maki. While very little is known about the three of them or their reasons behind forking off from Uniswap, they are the ones handling the project development and business operations for Sushsiswap, and they are also in charge of the platform's code.
Sushiswap adopts an automated market making (AMM) model for its DEX- or decentralized exchange protocol. Therefore, there is no order book on the platform; the acts of buying and selling crypto are facilitated by smart contracts, and the prices are decided by an algorithm.
Even though Sushiswap is primarily built upon the base code of Uniswap, there are some key distinctions between the two. Namely, all liquidity providers in Sushiswap pools are rewarded with SUSHI tokens, which doubles as a governance token. Plus, holders of the SUSHI crypto can continue to be rewarded even after they cease to provide liquidity on the platform.  
How Does Sushiswap Work?
Sushiswap uses a number of liquidity pools to help users buy and sell various cryptocurrencies; for instance, there is a USDT/ETH pool on Sushiswap that aims to carry equal values of USDT and ETH coins. LPs or liquidity providers can contribute to these pools by locking two (or more) crypto assets into a smart contract. 
Buyers can swap their crypto out for crypto stored in a certain liquidity pool. Smart contracts receive the tokens the buyer wants to trade out and send an equivalent amount of the tokens required back to them, continuously maintaining the balance of the crypto tokens in the liquidity pool.  
Liquidity providers get a portion of the fees the Sushiswap platform acquires as reward for their deposits. Moreover, SushiBar is an application on Sushiswap that lets users stake their SUSHI to earn the xSUSHI token, which allows them to earn a 0.05% reward out of all the trading fees accumulated by the exchange. 
Now that we are aware of the basics of how Sushiswap functions, let's see why you should buy SUSHI before getting into Sushi price details, as well as the process of  acquiring it in India. 
Why Buy SUSHI?
Sushiswap's native SUSHI crypto is an ERC-20 coin, and it has a total supply of 250 million tokens. As of November 2021, new SUSHI coins were being minted at a steady rate of 100 tokens per block. Its circulating supply had reached about 50% of the entire supply, numbering about 127 million circulating coins.
The SUSHI crypto is useful for a number of reasons. For starters, it has a significant role in managing and operating the Sushiswap network. Users who buy SUSHI can participate in platform governance and vote on proposals discussing its further development. In fact, anyone on Sushiswap can submit a SIP or a SushiSwap Improvement Proposal, which other SUSHI holders can then vote on. 
Finally, SUSHI holders can earn a portion of the platform fees by staking these coins in the xSUSHI pool. So essentially, the Sushiswap community owns the platform and gets to have a real say in matters of future development just by owning SUSHI coins and helping the protocol run as it should. 
How to Buy SUSHI in India?
WazirX has already established itself as one of the top crypto exchange platforms. SUSHI is one among the many altcoins they offer; therefore you can buy SUSHI in India through WazirX by following these few simple steps listed below:
Sign Up on WazirX 
To begin with, you can create an account on WazirX by clicking here.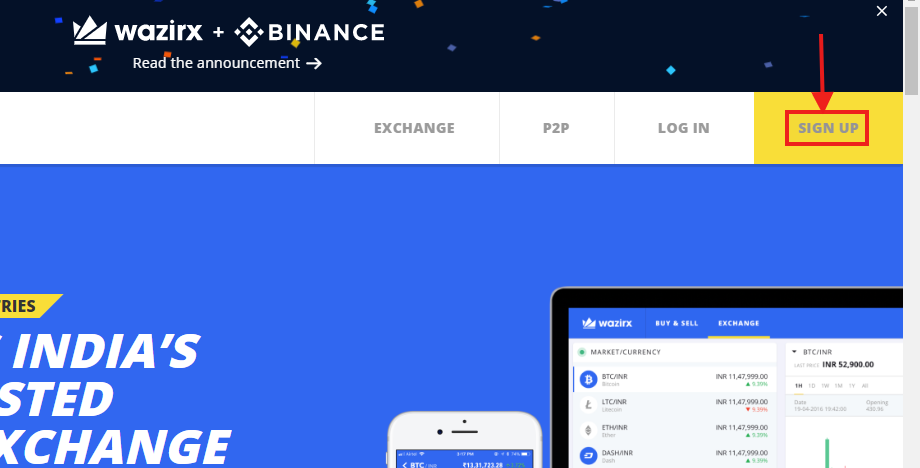 Fill in the Required Details
Put in your email address and choose a secure password.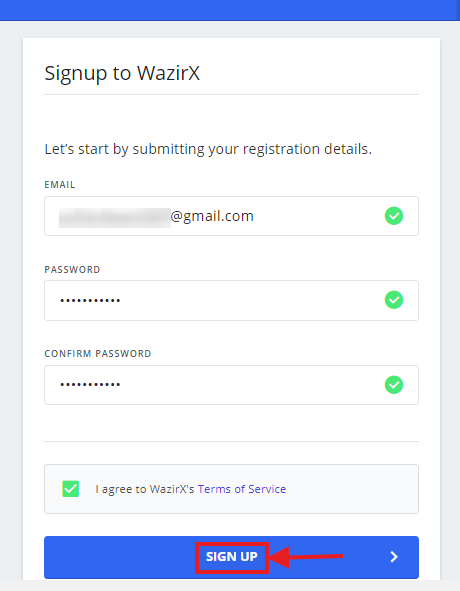 Email Verification and Account Security Setup
Proceed with account creation after verifying the email address added, proceed with account creation by clicking on the verification link sent to the email address. Next, to ensure the security of your account, WazirX would provide you with two choices as you can see in the image below. While selecting an option, keep in mind that the authenticator app is more secure than mobile SMS, since delayed reception or SIM card hacking is a risk.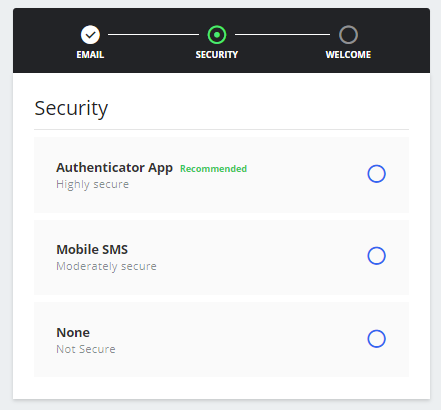 Choose Your Country and Complete KYC
Once you have selected the country, it's recommended you go through the KYC process since without having completed KYC, you can not trade peer-to-peer or withdraw funds. 
To complete KYC, you must submit the following details:
Your full name as it appears on your Aadhaar or equivalent document,
Your birth date as stated on your Aadhaar or equivalent document,
Your address as it appears on your Aadhaar or equivalent document,
A scanned copy of the document,
And finally, a selfie to finish the procedure. 
And you are done creating your account! Within 24 to 48 hours, the account is usually validated.
Now Transfer Funds to Your WazirX Account
After you have linked your bank account to your WazirX account, you can deposit funds into your WazirX wallet. The platform accepts deposits in INR using IMPS, UPI, RTGS, and NEFT. You can deposit a minimum of Rs. 100 in your WazirX account, and there is no maximum limit.
To deposit funds, log in to your WazirX account and select "Funds", as seen in the image below. Then simply select "Rupee (INR)", and then click "Deposit". 


Buy SUSHI on WazirX after Checking SUSHI Crypto Price in India
You can buy SUSHI with INR through WazirX. Just log in to your WazirX account and select INR from the "Exchange" option. You will be redirected to a spot market for all cryptos matched against the Indian Rupee. On the right side of the screen, you will see all price charts, order book data, and an order input form. 
Make sure to look at the SUSHI crypto price in India at the moment before you fill out the buy order form and click on "Buy SUSHI". The form should look the same as the one shown for a BTC order in the image below.
It will take some time for the order to be carried out. But as soon as the order is executed, you will receive the SUSHI coins you purchased in your WazirX wallet.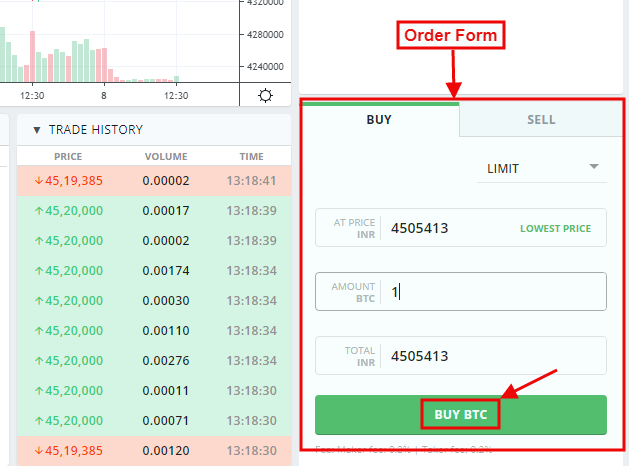 What Does the Future of Sushiswap Look Like?
Despite entering the market only recently in 2020, Sushiswap already has a market cap of nearly $545 million as of the beginning of 2022. Sushiswap price reached an all-time high of $23.38 on March 13, 2021. Even though the coin ended 2021 on not exactly as high note, experts harbor bullish sentiments regarding the SUSHI crypto's future. 
According to the algorithm-based forecasting site Wallet Investor, the Sushi price could go up to $8.4 by the start of January 2023 and near $25 in five years from now. On the other hand, DigitalCoin suggests that the Sushiswap price could average around $6 in 2022, be about $10 by 2025, and then go up to $18.18 by 2029.
Despite being a Uniswap fork, Sushiswap brings new features to the AMM model, with a larger scope for community governance. With the latest addition of an NFT platform called Shoyu- suggested by a member of the Sushi community- Sushiswap shows its commitment to innovation and constant improvement. With platforms like Sushiswap, the future of DeFi looks quite bright indeed.