HIGH/USDT trading on WazirX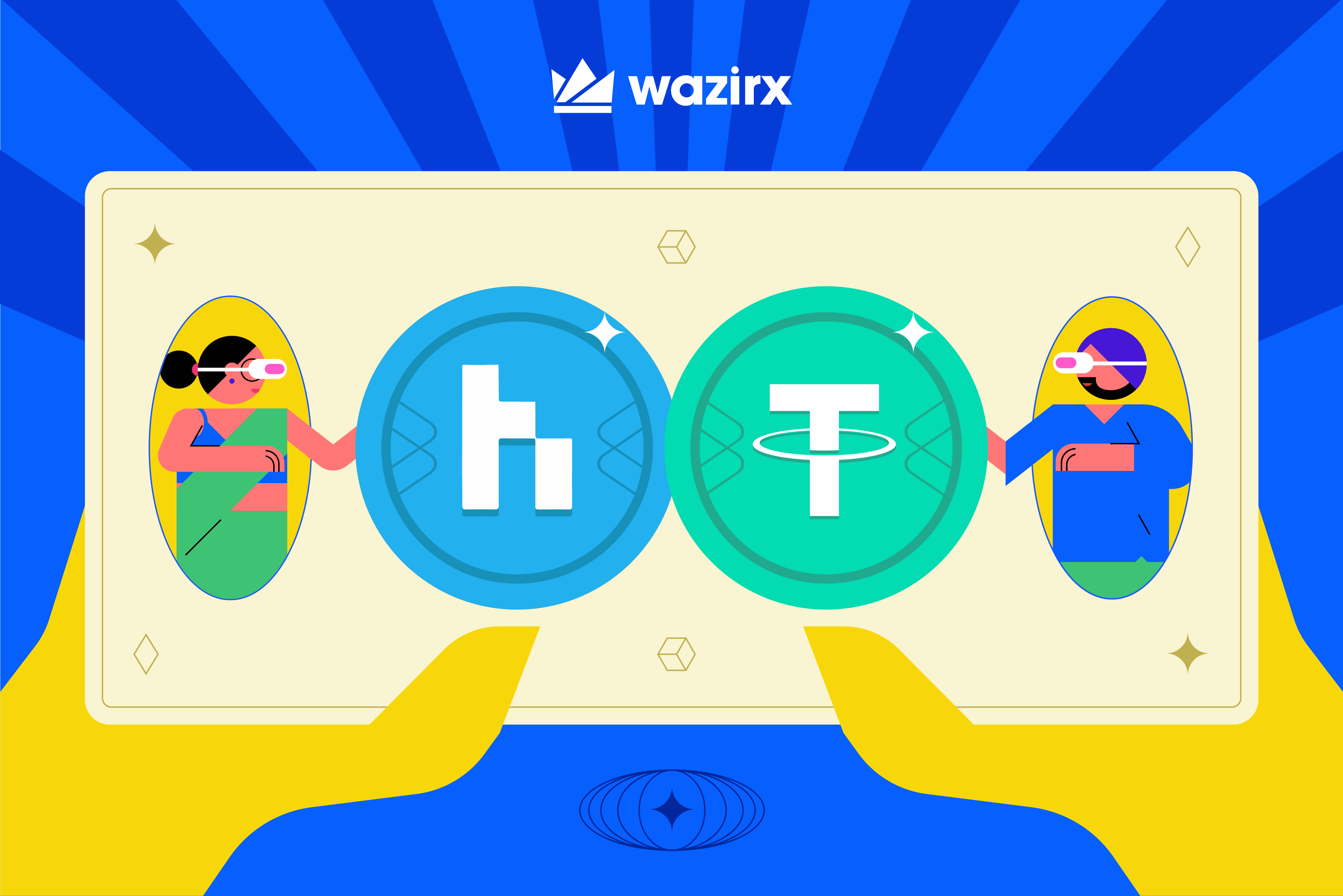 Namaste Tribe!

Highstreet is listed on WazirX and you can buy, sell, trade HIGH in the USDT market.
HIGH/USDT trading is live on WazirX! Share this
What about HIGH Deposits & Withdrawals?
Highstreet is a part of our Rapid Listing Initiative. Hence, we will start HIGH trading by enabling its deposits on WazirX via Binance.
What does it mean for you?
Deposits — You can deposit HIGH from Binance wallet to WazirX.
Trading — You can buy, sell, trade HIGH in our USDT market. When you buy HIGH, it will appear in your "Funds".
Withdrawals — You will be able to withdraw HIGH in a few days after the listing.
About HIGH
HIGH Token (Highstreet) is a native token of a decentralized commerce-centric play-to-earn metaverse built with virtual reality (VR) support. Apart from realizing a two-way currency flow within physical and virtual worlds, Highstreet (HIGH) introduces a market where in-game items can be redeemed for real-life products. During gameplay, users have an opportunity to explore the metaverse, fight monsters and complete quests all the while acquiring goods that have both digital and real-world utility. The project aims to define the new generation of retail and offers an effortless, secure and entertaining way of making online purchases. Apart from HIGH, the game features a utility token STREET, acquired through completing various tasks in the game. 
Trading price (at the time of writing): $4.87 USD
Global Market Cap (at the time of writing): $59,954,046 USD
Global Trading Volume (at the time of writing): $17,028,344 USD
Circulating Supply: 12,302,500.00 HIGH
Total Supply: 100,000,000 HIGH
Share this with your friends!
Happy Trading!

Risk Warning: Crypto trading is subject to high market risk. Please ensure that you undertake sufficient risk assessment when trading newly listed tokens as they are often subject to high price volatility. WazirX will make best efforts to choose high-quality coins, but will not be responsible for your trading losses.